Tomorrow in seminary we are studying Doctrine & Covenants 20. Here are three great quotes and three short videos about the Priesthood. And then one video by Sheri Dew about LDS women not holding the priesthood.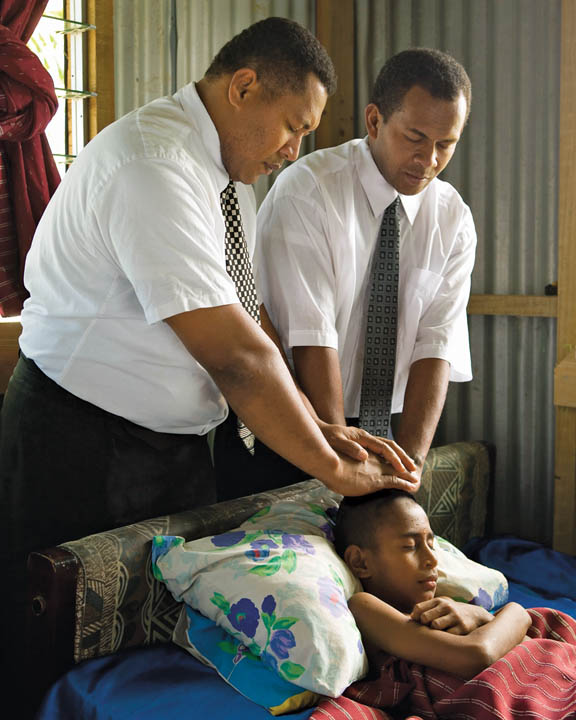 I am filled with gratitude that God restored His priesthood power back to the earth.
James E. Faust – "Priesthood is the greatest power on earth. Worlds were created by and through the priesthood. To safeguard this sacred power, all priesthood holders act under the direction of those who hold the keys of the priesthood. These keys bring order into our lives and into the organization of the Church. For us, priesthood power is the power and authority delegated by God to act in His name for the salvation of His children. Caring for others is the very essence of priesthood responsibility. It is the power to bless, to heal, and to administer the saving ordinances of the gospel. Righteous priesthood authority is most needed within the walls of our own homes. It must be exercised in great love. This is true of all priesthood holders—deacon, teacher, priest, elder, high priest, patriarch, Seventy, and Apostle." ("Power of the Priesthood," Ensign, May 1997)
Becoming a Priesthood Man: Priesthood Duty
Men Must be Worthy to Use God's Priesthood
"If you are a priesthood holder, remember that the priesthood should be a part of you at all times and in all circumstances. It is not like a cloak that you can put on and take off at will. Any ordination to a priesthood office is a call to lifelong service, with the promise that the Lord will qualify you to do His work according to your faithfulness. You must be worthy in order to receive and exercise priesthood power. The words you speak and your everyday behavior affect your ability to serve. Your behavior in public must be above reproach. Your behavior in private is even more important." (True to the Faith, page 27)
"Sanctify Yourselves" Mormon Message with Elder Holland
"Your authority comes through your ordination; your power comes through obedience and worthiness. … Power in the priesthood comes from doing your duty in ordinary things: attending meetings, accepting assignments, reading the scriptures, keeping the Word of Wisdom." (President Packer, Ensign, Nov. 1981)
The Magnificent Priesthood
Some people think LDS women are oppressed because we don't hold the priesthood. Sheri Dew gave a beautiful answer to this, and I agree with her.
Sheri Dew: "What Do LDS Women Get?"