This is the challenge I gave my seminary students today.
I invite you to take the challenge too!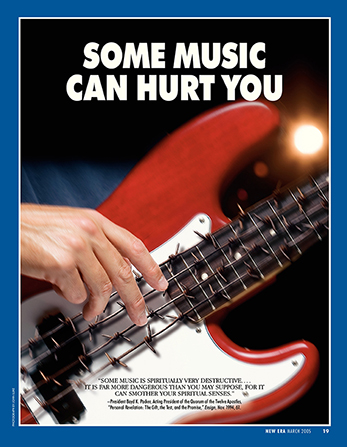 For the next three days:
Listen to only holy music -- music that invites the Holy Spirit -- and notice what difference it makes.

Of course times of silence is good too, because the Spirit whispers quietly.

Use holy music especially during times of the day that tend to be stressful or contentious, or when children tend to argue or bug each other.

Besides any holy music you already own,

here are several free ways

to listen to holy music anytime and anyplace with a computer or mobile device.

And of course singing hymns or primary songs works too, by yourself or with others! We love doing this in the car, which otherwise tends to be a place of kids arguing. But after singing several verses, the Spirit fills the car and there is harmony. *Big smile on mom's face*

Be sure to write down what you notice. My seminary class already noticed these results: more peaceful, calm, getting more done, happy, joy, less stressed, less fighting, more focused.

Once your three days is done, ask yourself if you should make any changes in your music habits. Set a goal, and do it!
Family home evening idea!
I also invite you to give a family home evening lesson about music!

Here are a few ideas. You could even use one idea several weeks in a row.
Using these music quotes, invite your family to take turns reading the quotes and sharing their thoughts.
You could also have your family open a hymn book to the preface and count how many blessings are promised when we use holy music. You could even mark it like you mark your scriptures. (The preface is here too. I counted 22 blessings...how many did you count?)
Read several scriptures about how to discern good and bad music: Articles of Faith 1:13, Moroni 7:12-17, D&C 50:23-25.

Share your own experiences, thoughts and feelings of using holy music and avoiding music that repels the Spirit. Share your testimony of why our music choices matter to God.

You could end by making a plan with your family to holy music a bigger part of your everyday lives.
I'd love to hear your results in comments below!