Tomorrow in seminary we are discussing D&C 59, which focuses on the Sabbath day. Click here for a handout you can glue into your scriptures.
I love Eli Herring's powerful example of showing his love of the Lord by honoring the Sabbath, even when it meant giving up a great NFL career.
Here are some inspiring quotes to help us see and keep the Sabbath as holy as it should be.
David L. Herring: "Our great grandfathers called it the holy Sabbath day. Our grandfathers called it the Sabbath. Our fathers called it Sunday. And now, we just call it the weekend. We feel like our great grandfathers did about the holy Sabbath day" (John Bytheway, quoting Eli Herring's father in "Family Night with John Bytheway: Keeping the Sabbath Day Holy").
Elder Joe J. Christensen: "Make Sundays special, and they will help make you special in the sight of the Lord" (Ensign, Dec. 1994).
Elder Mark E. Petersen: "Our observance or nonobservance of the Sabbath is an unerring measure of our attitude toward the Lord personally and toward his suffering in Gethsemane, his death on the cross, and his resurrection from the dead" ("The Sabbath Day," Ensign, May 1975, 49).
Elder Bruce R. McConkie: "The matter of Sabbath observance remains … as one of the great tests which divides the righteous from the worldly and wicked," (Mormon Doctrine, 2nd ed. (1966), 658).
President Joseph F Smith:
"Persons who habitually desecrate the Lord's day cannot be held in fellowship, and members of the Church who neglect public worship and the partaking of the Sacrament and do not remember the Sabbath day to keep it holy, will become weak in the faith and spiritually sickly, and will lose the Spirit and favor of God, and ultimately forfeit their standing in the Church and their exaltation..." (In Messages of the First Presidency, 3:123).
Gordon B. Hinckley: "The Sabbath of the Lord is becoming the play day of the people. It is a day of golf and football on television, of buying and selling in our stores and markets. Are we moving to mainstream America as some observers believe? In this I fear we are. What a telling thing it is to see the parking lots of the markets filled on Sunday in communities that are predominately LDS. Our strength for the future, our resolution to grow the Church across the world, will be weakened if we violate the will of the Lord in this important matter. He has so very clearly spoken anciently and again in modern revelation. We cannot disregard with impunity that which He has said" (Ensign, Nov. 1997).
James E. Faust: "Over a lifetime of observation, it is clear to me that the farmer who observes the Sabbath day seems to get more done on his farm than he would if he worked seven days. The mechanic will be able to turn out more and better products in six days than in seven. The doctor, the lawyer, the dentist, the scientist will accomplish more by trying to rest on the Sabbath than if he tries to utilize every day of the week for his professional work. I would counsel all students, if they can, to arrange their schedules so that they do not study on the Sabbath. If students and other seekers after truth will do this, their minds will be quickened and the infinite Spirit will lead them to the verities they wish to learn. This is because God has hallowed his day and blessed it as a perpetual covenant of faithfulness" (Ensign, Nov. 1991).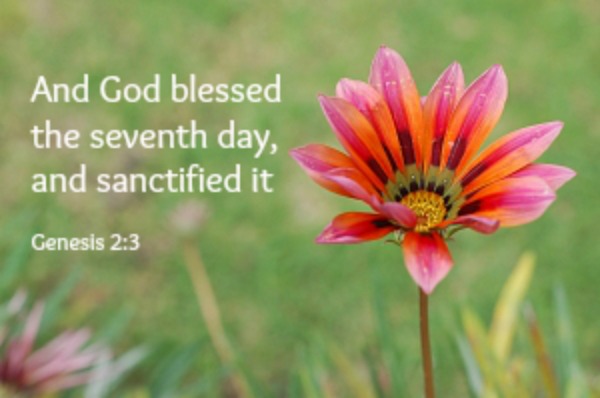 Spencer W. Kimball: "The Sabbath is a holy day in which to do worthy and holy things. Abstinence from work and recreation is important but insufficient. The Sabbath calls for constructive thoughts and acts, and if one merely lounges about doing nothing on the Sabbath, he is breaking it. To observe it, one will be on his knees in prayer, preparing lessons, studying the gospel, meditating, visiting the ill and distressed, sleeping, reading wholesome material, and attending all the meetings of that day to which he is expected. To fail to do these proper things is a transgression on the omission side." (The Miracle of Forgiveness, 96-97.)
President Spencer W. Kimball: "As we plan our Sunday activities, we may want to set aside time for our family to be together, for personal study and meditation, and for service to others. We might want to read the scriptures, conference reports, and Church publications; study the lives and teachings of the prophets; prepare church lessons and other church assignments; write in journals; pray and meditate; write to or visit relatives and friends; write to missionaries; enjoy uplifting music; have family gospel instruction; hold family council meetings; … read with a child; do genealogical research; … friendship nonmembers; fellowship neighbors; visit the sick, the aged, and the lonely" ("First Presidency Message: Therefore I Was Taught," Ensign, Jan. 1982).
Russell M. Nelson – To measure where you are with the Lord, ask:
1) What do I think of when I partake of the sacrament?
2) How do you feel about the Sabbath day?
("Reflection and Resolution," BYU Fireside, Jan. 7, 1990)
Elder Russell M. Nelson: "My behavior on the Sabbath constitutes my sign to the Lord of my regard for him and for my covenants with him. If, on the one hand, my interests on the Sabbath day are turned to activities such as pro football games or worldly movies, the sign from me to him would clearly be that my devotions do not favor him. If, on the other hand, my Sabbath interests are focused on the Lord and his teachings, on the family, or on folks who are sick or poor or needy, that sign would likewise be evident to God. I have concluded that our activities on the Sabbath will be appropriate when we honestly consider them to be our personal sign of our commitment to the Lord. ("Reflection and Resolution," BYU Fireside, Jan. 7, 1990)
President George Albert Smith: "Much of the sorrow and distress that is afflicting and will continue to afflict mankind is traceable to the fact that they have ignored God's admonition to keep the Sabbath day holy. "
President Joseph F. Smith:
"I would advise my brethren, and I take the advice to myself, to look after their sons as well as their daughters, and see where they are on the Sabbath; see that they do not go a fishing, riding or hunting, or waste their time in idleness, contracting pernicious and injurious habits—habits that will lead them to destruction, so that when we are called upon to answer for the time and talents God has given us we may not be found wanting; and when it is asked, "Did you train your children in the nurture and admonition of the Lord?" "Did you set an example worthy of imitation, that their blood may not be on your skirts?" and you can answer, "Yes Lord, I did all in my power to teach my children and to rear them in the nurture and admonition of the Lord. I did all in my power to make men and women of them who would honor the name of God." If this course be taken by parents very few children will be uncontrollable; or come to the terrible end that awaits them if parents neglect them and show by their course that they had as lief they would go to the devil as not. " (Joseph F. Smith, "No Time to Do Wrong, Etc.", Journal of Discourses, vol. 14, pp. 282-288, September 3, 1871).