Click on the video above to watch.


Do you feel like you're drowning in clutter, chaos, and overwhelm? Believe me, I've felt that way.
Let a professional organizer and mentor throw you a lifeline, helping you create order, peace, and purpose.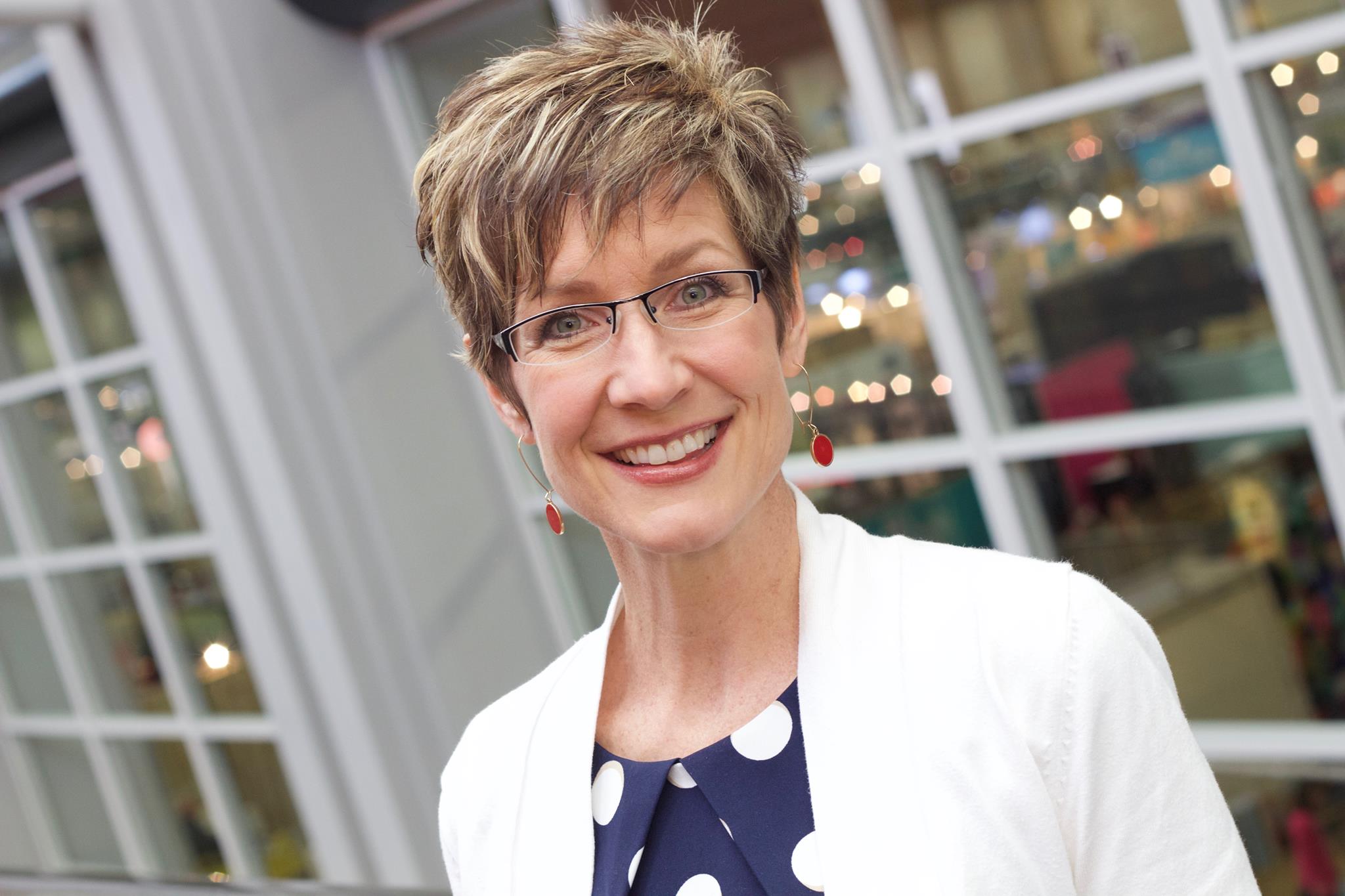 Don't miss the BONUS offers at the end for sharing this course with your friends! You could attend the course for FREE!
Come learn how to create:
mindset of order
morning of order
habits and routines of order
home of order
time of order
family of order
housework of order
emotional, mental, spiritual, relationship, and health aspects of chaos or order
paper system of order
task system of order!
"Overwhelmed to Organized:
Don't Let Clutter Bury Your Dreams!"
5 Week Course
Thursdays, July 7 to August 4
7:00-9:00 PM
BOTH in person AND online live!
(In-person location is Davis Campus - Weber State University)
Each class will be recorded and emailed so you won't miss a moment if you leave town!

You'll also receive free audio recordings of each class, for easy listening on the go.

PLUS a private Facebook group to share successes and encouragement!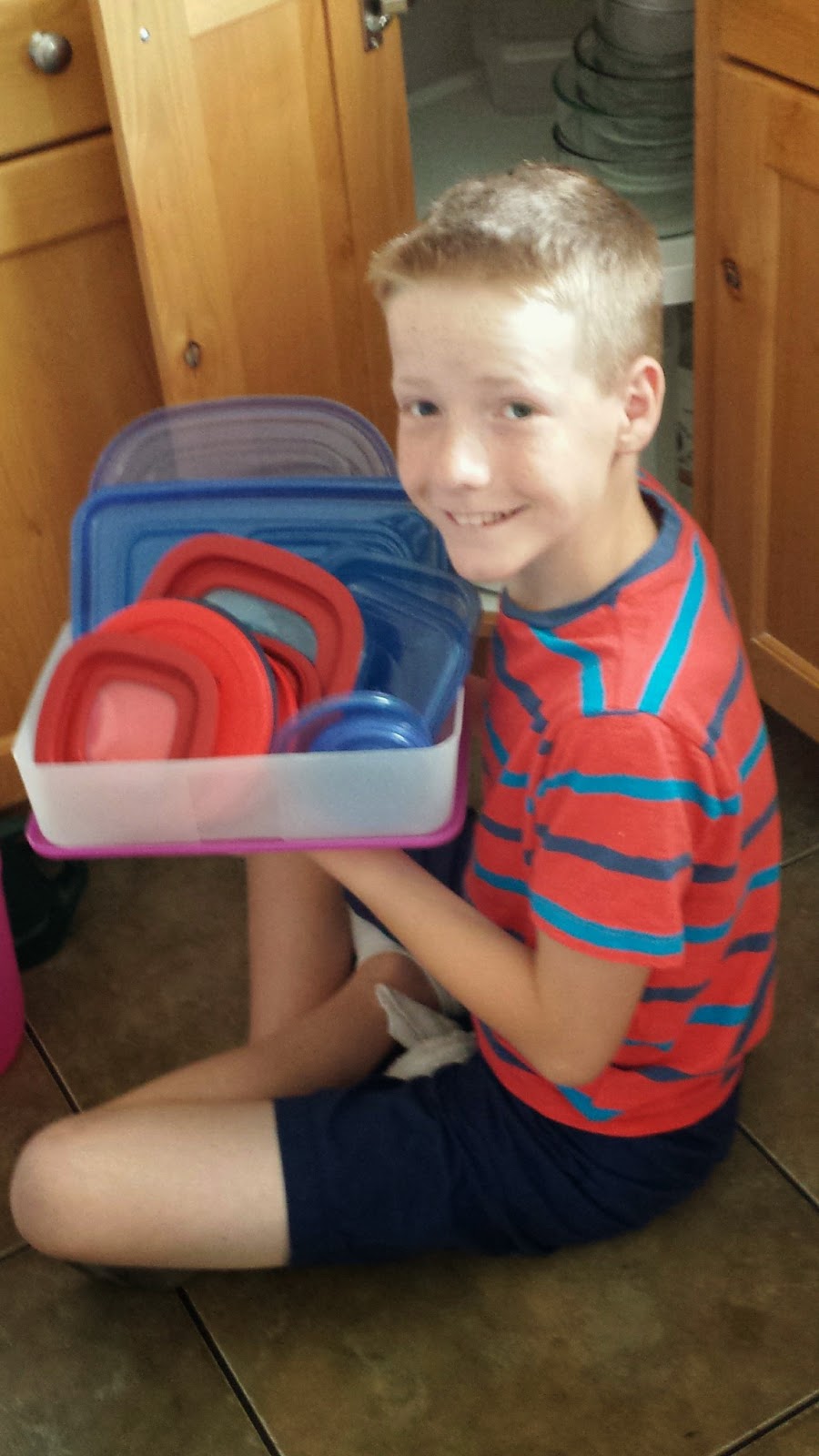 Check out these Five Weeks of Life-changing Tools, Solutions, and Inspiration!
Week One: Creating a Mindset and Morning of Order
Powerful morning, daytime, and evening routines to help you accomplish what matters most

The power of the little bit

How to hit the ground running each morning with a power-up routine (based on the life-changing Miracle Morning book by Hal Elrod)

Create vision and direction for your life, with small and simple habits to match that create great results

God cares about order, how to call on His power to help you create it

If you are wired for a certain level of chaos or order, discover how to rewire your brain!

Are you a mom with a sense of mission, like you're born to do certain things, but you don't know where to start? Don't let clutter bury your dreams!

How to transform from a die-hard night owl into an empowered morning person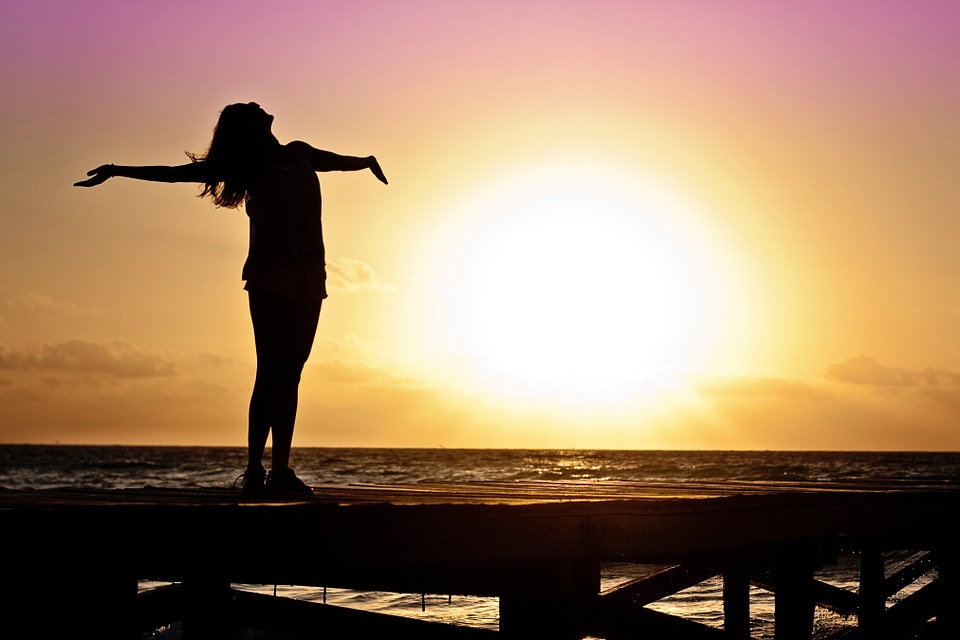 Week Two: Creating a Home of Order
A simple system and principles to de-clutter and organize any area of your home – and motivation to do it

Ideas for cupboards, drawers, closets, storage rooms, as well furniture that doubles as storage space

Free and cheap ideas for organizing containers

The hidden costs of clutter

Emotional, mental, spiritual, relationship, and health aspects of chaos or order

How certain items can trigger certain emotions – and what you can do about it

Liberation from laundry – a game-changing system I've taught to hundreds of moms

How clutter or order in your space creates clutter or order in your mind, and vice versa

20 ways to make more room for storage in small homes How to fall in love with your space again, or for the very first time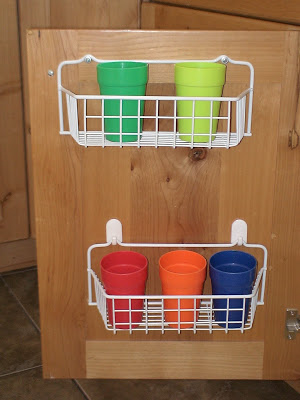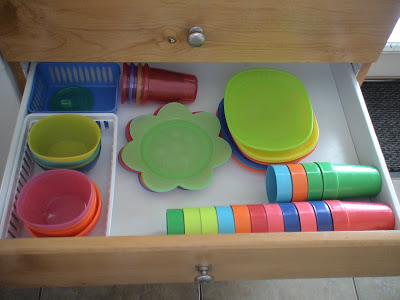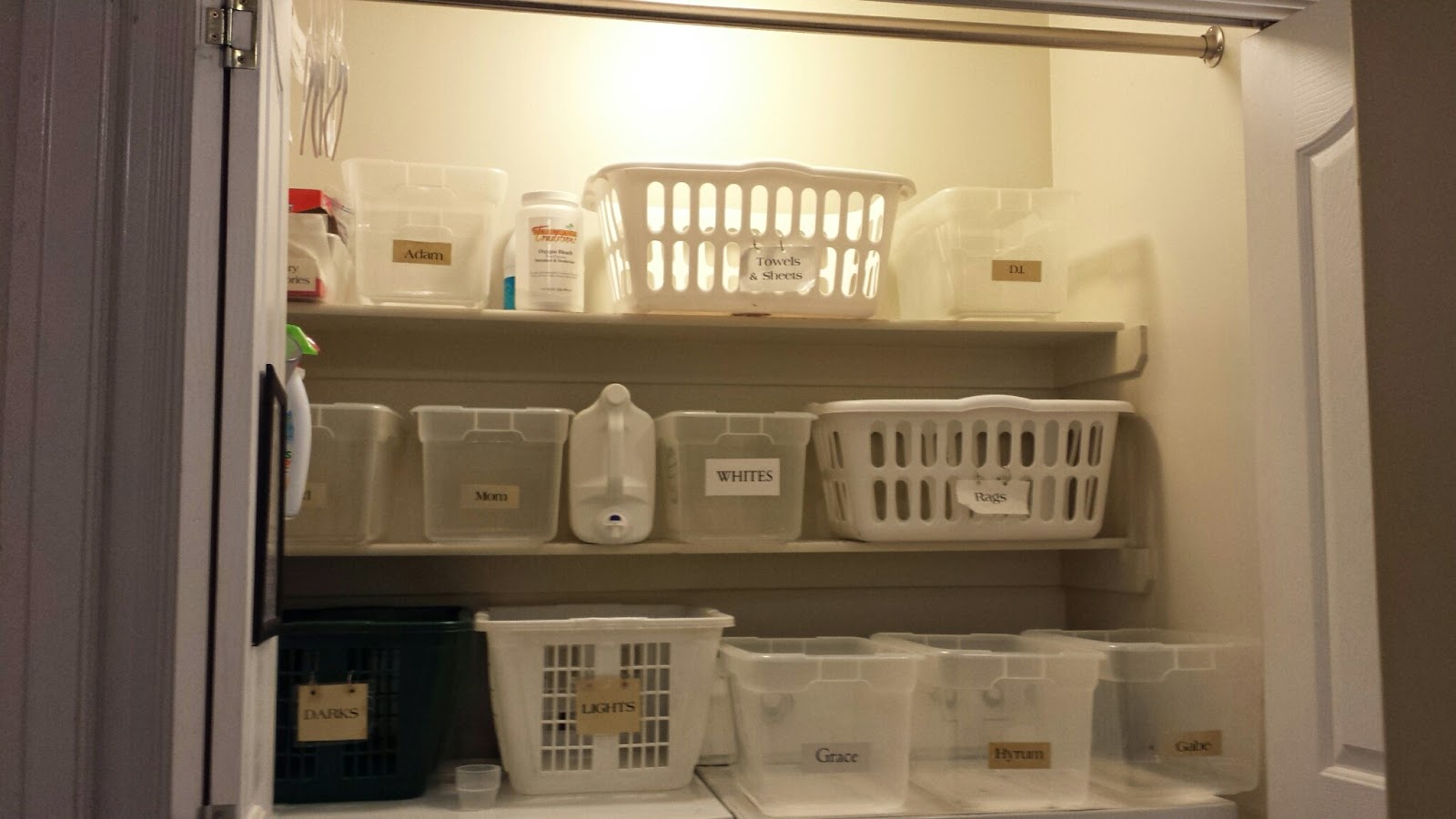 Week Three: Creating Time of Order
Solutions for helping a distractible person think more clearly, be more focused, and remember tasks and appointments better

How to boost your energy during an organizing project to help you finish and see the results!

When to use multi-tasking to your benefit, and when not to

Making friends with time

Simple techniques that replace stress and contention with peace and the Spirit

Protecting time for your zone of productivity, and the things in life that matter most to you

Prioritizing time and space for Mom to recharge your own batteries

Solutions for arriving 5 minutes early rather than 5 minutes late

Identifying your time zappers and what to do about them

Aligning your deepest priorities with how you spend your time and energy

Mastering time and technology, how to navigate the addictive nature of social media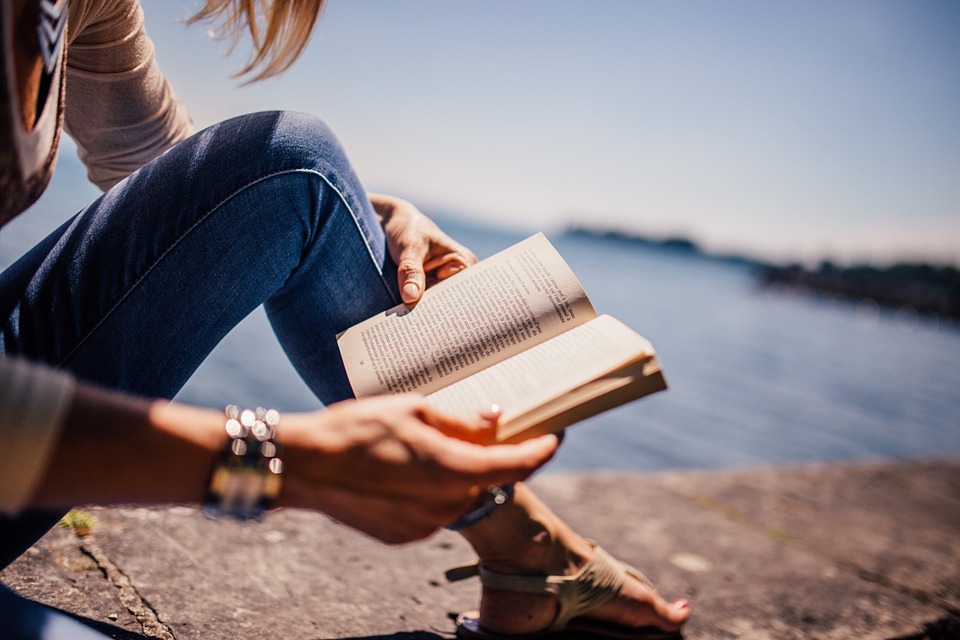 Week Four: Creating a Family of Order
Simple systems for getting children involved with routines, daily chores, cooking dinner, and putting away their own stuff

Ways to motivate your children do their chores, and make it easy for even small children to do self-sufficient tasks

Solutions for mothers of young children carving out time to get organized

List of chores for "money jobs"

Letting go of perfectionism

Ways for mothers to see their infinite value and role, savoring the present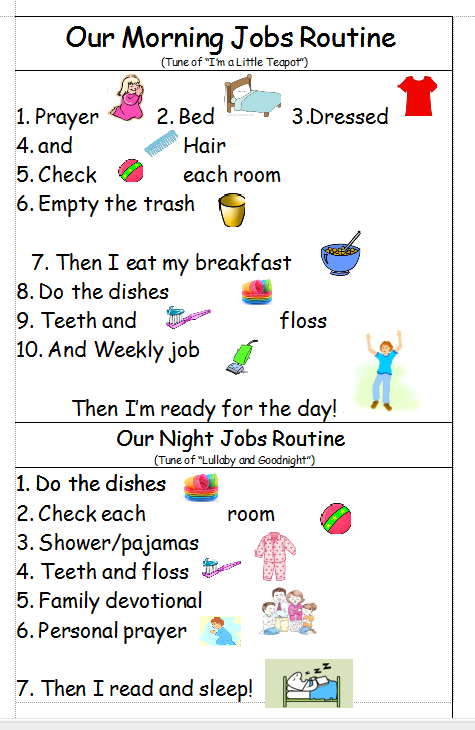 Week Five: Creating a Paper and Task System of Order
A streamlined system for planning, to-do's, calendar, papers and files – you will LOVE how this simplifies your brain!

How to cut down the amount of papers landing on your desk or emails in your inbox to begin with

Want a fresh start with an email inbox of thousands? Here's how.

Launching your new orderly life in a great direction


NOTE: I teach with an openness about my faith in God, and that He can help us with all aspects our lives, including creating order. If that resonates true for you, wonderful! If you're not so sure, feel free to take what you like and leave the rest.
5 Weeks of Life-changing Tools, Solutions, and Inspiration!
Value $297
Your Price $147
Early Bird SPECIAL ONLY $97 through Tuesday, June 28
BONUS! For even deeper discounts see below!

Because you know people I don't know, I'd love to say "thank you" by gifting you a BONUS when you share this course with your friends!
Take advantage of any or all of the three bonuses below.
For each person you refer who signs up for the course,

I will BONUS you $10 through Paypal after the course starts!

(Remind friends to put your name in the "referred by" box.) For example:

Refer 5 who sign up, get a bonus $50!

Refer 10 who sign up, get a bonus $100!

Refer 20 who sign up, get a bonus $200!

The person who refers the most people who register for the course receives a

FREE three-hour one-on-one session with Becky!

You can choose mentoring, emotional release, organizing consultation, or just a girlfriends' lunch together! PLUS three of Becky's audio recordings! (Remind friends to put your name in the "referred by" box.)

Share and receive a

FREE GIFT!
Share this page link on your social media page and tag 10+ friends.
Or this page link share via email.

Then when you register for the course, you'll receive

Becky's free audio recording

"Three Keys for Spiritual Preparedness and Emotional Resilience for Challenging Times."
If you're ready for more peace, order, and purpose in your life, this is the course for you! Sign up today ... and share with your friends for BONUSES!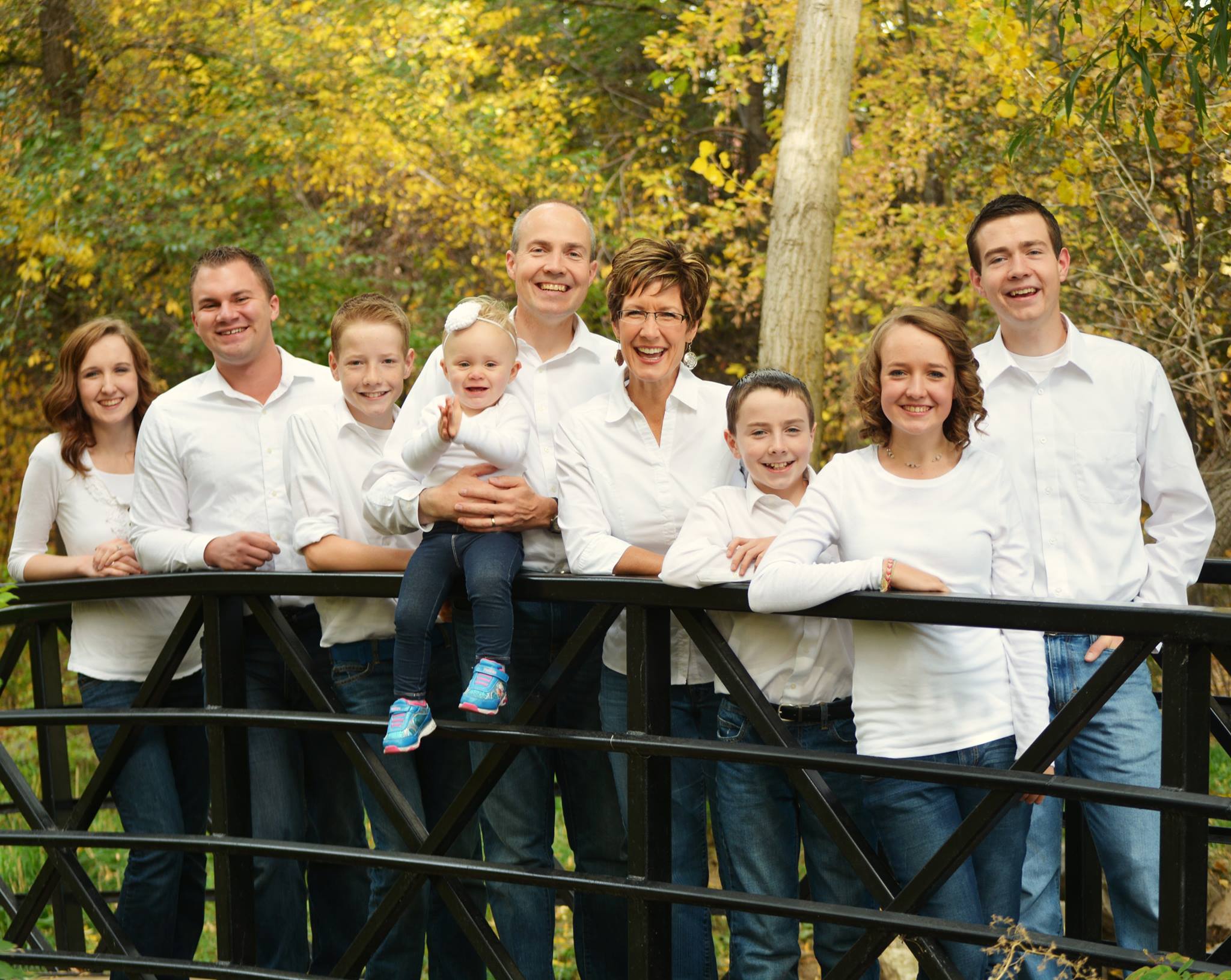 About Becky
Becky's mission is to inspire, empower, and free people to become and do what God sent them here to become and do. She helps people create order in their lives so they can live their higher purpose.
Professional organizer for 23 years

Mentor/life coach

Currently a coach for Kirk Duncan's Elite Mentoring program

Speaker for 19 years, spoke at BYU Women's Conference

Emotional release and energy worker 20 years

Owner of Purpose Driven Motherhood blog

Taught LDS seminary and institute

Taught "Wanna Get Organized" classes 6 years

Has overcome depression, memory issues, focus and attention issues

Skilled in gluten-free and dairy-free eating

Created a system of 25 tools for scripture feasting, and 15 tools for power praying

Happy, successful marriage for 25 years

Has overcome an eating disorder and body image issues

Mother of five, grandmother of two, homeschooler, missionary mom

Healthy and fit, has mentored people in simple systems for eating healthy

Helped people through unanswered gospel questions and faith crises

Board member and social media expert for Moms' Retreat

Created 90-Day Book of Mormon Challenge with Facebook group for more than 1,500 people

Testimonials
As a busy mother of five, I found Becky's ideas on organizing to be a HUGE help in my life. After attending a class she taught on organization, I was inspired to make changes in my own home. Her ideas were simple, and yet had a profound effect on the way my home functions. The things I learned years ago, in her class, I still use to this day! The organizing strategies I learned from Becky allow me to be able to have more time to be with the people I love most - my family! If you have the privilege to learn from this awesome lady, be sure to soak it all in and take plenty of notes! Her ideas are wonderful and will be a blessing in your life!
Becky Edwards inspires me to create order and organization in my home. I am learning just how much having a clean, orderly home affects my energy and Becky provides powerful advice on how to create that order. Deep down, we are all beings of order and our spirits thrive when our home environment is orderly. I am so grateful for Becky and her willingness to share her experience helping me to do this in my own life.
-- Lindsay Spear, Taylorsville, Utah
I've been using Becky's tools for organizing life around nine busy children for nearly 15 years. Not a day goes by that my family isn't influenced for good by her smart systems and tools. It's a comprehensive "organize your life" system that has helped me master the family calendar, track all the to do's, have personal dreaming and planning time, conquer the clutter, (so huge!) manage laundry, menus, pantry cooking, budgeting, fridge organizing, and so much more! Her home office system is brilliant and keeps our counters clear and clean. And for that alone I am so grateful! Whether you manage a large family or live alone, Becky's unique systems are simple, flexible, and most importantly, effective. She is a proprietor of hope to the homemaker overwhelmed by any facet of running a home or family. I wholeheartedly recommend her course.
-- Jonell Francis, Bend, Oregon
Becky has helped me understand the importance of recognizing order and seeing things as they really are so that they can be addressed and managed in appropriate ways. Becky is a person who understands order from her years-long profession and her personal life. She conducts herself as one who honors order in all areas and seeks to uphold it. Becky Edwards is the real deal, and anyone who chooses to learn from her will find themselves lifted to a higher plane of thinking and living. I look forward to many more opportunities to learn from her as I learn to master the creation and restoration of order in my own life.
-- Amy Woody, Mentor, Salt Lake City, Utah
Becky's example, skills and influence have taught me to purge my life of old habits, false beliefs and clutter – both spiritual and temporal. I have learned that by getting rid of dark emotions it inadvertently causes a purge of temporal possessions and unhealthy relationship patterns. Becky has mentored me in the organization of my home. Our family has been able to implement daily systems that have created productivity, order, efficiency and self-reliance. Doing the laundry used to take over my life. But now I turn to it as a source to create peace and order.
-- Lindsey Reese, Clinton, Utah
Having known Becky Edwards for 20 years, I have to say that her enthusiasm to create order in her life and help friends and family to do the same is contagious! I took my first class from her when we were young mothers and she taught me how to organize my kitchen using simple and inexpensive means to make logical systems in the fridge/freezer and cabinets. She also taught me many things I use today to plan meals. The basic pantry item idea has saved me lots of money and time and helps ease the process of cooking dinner. Becky has truly inspired me and many other women to make "systems" in their lives that simplify all the duties a busy mother has to engage in every day like cooking, cleaning, nurturing others, and self-educating. Whatever Becky teaches, she is able to distill the teachings down to the basic principles and help anyone who wants to improve their lives to take baby steps to reach their goals. I highly recommend drawing from her fountain of wisdom!
-- Shauna Kaiserman, Taylorsville, Utah
I love learning from Becky. She has a very magnetizing energy that makes me want to know and understand what she knows and understands. She has a self-assurance that allows her to get outside of herself and focus on others. Her genuine interest in people makes others feel important. I have been impressed with and benefited from her insight in articles I have read on her blog. I love the idea of living a purpose driven life and can see clearly that she lives with purpose. She walks the walk. Her blog covers so many relevant topics with real, practical advice from spiritual thoughts to practical organizing and preparedness tips and more. I love that she is so open and willing to share her discoveries with others.
-- Jodi Floyd, South Weber, Utah
Besides being one of my favorite presenters, Becky Edwards is one of my dearest friends. She makes me want to be a better person when I am around her. I have heard her present about parenting, marriage topics, preparedness and I have visited her blog and read many great talks she has given. I feel that what she has taught me has brought a great peace to my life and helped me set my priorities in order. She has also taught me organizing strategies for my home that have helped bless my life. I frequent her blog and always feel inspired by what I read there. I love Becky, she is one of my most cherished mentors. She is an inspiration to me and I cannot put in words all the ways she has blessed my life and the lives of my family.
-- Emily Jacobsen, Herriman, Utah
I have known and loved Becky for many years! I ordered a copy of her Meal Time Time Savers when I had lots of little kids at home. I was super impressed with what she taught. I went to an organization class she taught a year or so later and began to implement her ideas into our family's cleaning routine. Her ideas worked great in our home! (See the picture of my laundry room that is still the most organized place in my home!)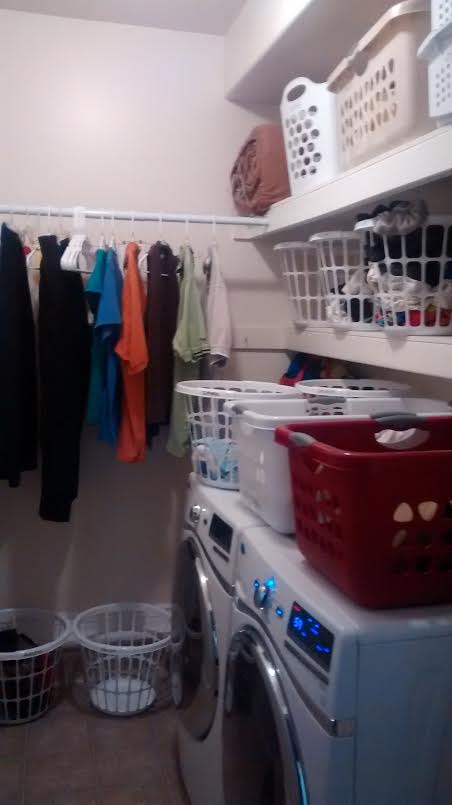 -- Tara Kinser, Clinton, Utah
Becky really helped me through a difficult time in my life. It was a time where I was feeling a lot like too little jam being spread across too much toast. The overwhelming to-do lists and fear of letting those I cared about down just about did me in. Thankfully Becky worked with me through that time and helped me make order of the chaos and feel hopeful in the process. I think what I appreciate most was the hope and encouragement she helped me feel as I began to make sense of my life. I still tell people about this experience often because it was such a pivotal point in my life. Thanks Becky!
-- Stephanie Larsen, Layton, Utah
Becky has been amazing at helping bring clarity to some things I was clouded on. Fear set in on one particular issue, and because of the fear, my mind became a bit too chaotic. I'm so grateful for her ability to see things from an outside perspective and bring not only understanding to the table but also simplicity, which opens the door for creating order, which my mind really needed. She has a light & warm spirit that automatically opens up the way for hope & clarity. She is a warrior with determination balanced perfectly with a breath of fresh air energy that feels very safe and empowering!
-- Jennifer Dayley, Twin Falls, Idaho
My family and I lacked order in so many ways and it was showing in our money issues. I then meet Becky Edwards. This amazing woman was able to help me figure out the missing piece and within a matter of weeks… I learned where my cycle began and how it was a missing the proper order and system of money. I have seen miracles in the weeks since! Just by applying the simple steps of order to my money system I have been able to see a huge flow of money to my life and am able to manage the way it flows into my life and out of my life with ease and peace. Becky was able to show me how simple it is and where I need to begin. I am so grateful for her and her intuition of what she shared with me. Becky knows how to help you and how to create order in her life and everyone around her. Listening and following through with the mentoring and inspiration given to me by Becky was more than worth it. I LOVE THIS BEAUTIFUL LADY!
-- Kamie Mysliwiec, Evanston, Wyoming
Click here for more testimonials.